Columbia University announced on April 7, 2017 that the Panama Papers investigation has been awarded the Pulitzer Prize for Explanatory Reporting. The honor is a testament to the enterprise and teamwork of our staff and our partners here in the U.S. and around the world, ICIJ's director says.
The Pulitzer Prize Board lauded the year-long investigation for "using a collaboration of more than 300 reporters on six continents to expose the hidden infrastructure and global scale of offshore tax havens."

The award is the latest in a series of accolades for the globe-spanning reporting effort by the International Consortium of Investigative Journalists, McClatchy, the Miami Herald, Süddeutsche Zeitung and other media partners.

"This honor is a testament to the enterprise and teamwork of our staff and our partners here in the United States and around the world," Gerard Ryle, ICIJ's director, said. "We're honored that the Pulitzer Board recognized the groundbreaking revelations and worldwide impact that the Panama Papers collaboration produced."

The Panama Papers investigation exposed offshore companies linked to more than 140 politicians in more than 50 countries – including 14 current or former world leaders. It also uncovered offshore hideaways tied to mega-banks, corporate bribery scandals, drug kingpins, Syria's air war on its own citizens and a network of people close to Russian President Vladimir Putin that shuffled as much as $2 billion around the world.

Collaborative verve
Ryle noted that the investigation would not have been possible without the collaborative spirit of Bastian Obermayer and Frederik Obermaier, two German journalists who received the original leak from a confidential source.

Instead of hoarding the trove of 11.5 million secret documents for themselves and their newspaper, Süddeutsche Zeitung, they shared them with ICIJ. This allowed ICIJ to pull together a cross-border partnership and join forces with SZ, McClatchy, the Miami Herald, Fusion and more than 100 other news organizations to investigate the explosive documents.

Obermayer and Obermaier, bravely supported by their editor-in-chief Wolfgang Krach, worked with ICIJ to help lead the international collaboration and shared bylines on key ICIJ stories cited by the Pulitzer Board. In addition to winning the Pulitzer Prize for Explanatory Reporting, the Panama Papers investigation was also named as a finalist in the International Reporting category.

The Pulitzer Prizes are regarded as the preeminent honor in journalism. This is the 101st year that Columbia's School of Journalism has awarded the Pulitzer Prizes. Other news outlets honored today with Pulitzers include The New York Times, The Washington Post and the Charleston (West Virginia) Gazette-Mail.

News of the recognition for ICIJ comes at a time when the nonprofit news outlet is blazing an independent trail for itself, aggressively seeking new funding and looking for ways to expand its partnerships to additional countries and boost its reporting and technology resources. ICIJ recently became an independent organization, spinning off in February from its parent, the Center for Public Integrity.

ICIJ was a project of the Center during the time it reported and published the Panama Papers investigation.

"We're intensely proud of the work of the consortium," John Dunbar, the Center's chief executive office, said. "Few projects in the history of the center have had as much of an impact as the Panama Papers."

The Center for Public Integrity's founder, Charles Lewis, started ICIJ as the Center's international arm in 1997.
Five years of revelations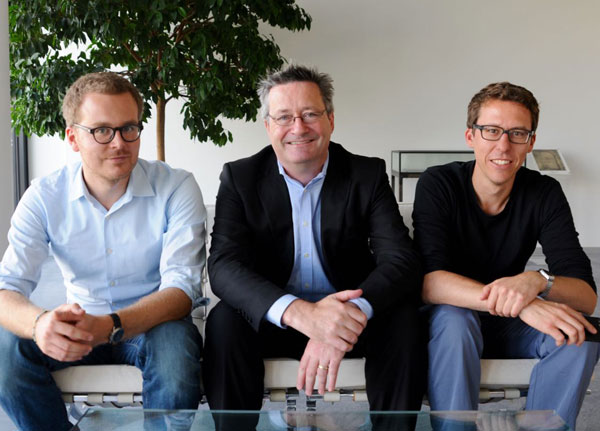 From left, Frederik Obermaier, Gerard Ryle and Bastian Obermayer


The Panama Papers investigation grew out of five-year reporting push by ICIJ, SZ and other media partners that dug into dark corners of financial secrecy havens, including the British Virgin Islands, Luxembourg and Switzerland.

Those previous examinations of offshore murk prompted international outrage and official reforms. But none of them had the impact that the Panama Papers exposures have had. The Panama Papers investigation has prompted police raids, arrests and resignations of high-profile figures, including Iceland's prime minister. Reporting by ICIJ and its partners has sparked more than 150 inquiries, audits and investigations in 79 countries and has driven new legislation and financial rules in the U.S. and abroad.

In early January, tax officials from 30 countries met in Paris to share findings of investigations triggered by the Panama Papers. Australian authorities said the meeting produced the largest ever multinational exchange of information about global tax dodging.

In February, Panamanian authorities arrested the founders of Mossack Fonseca, the law firm at the center of the Panama Papers investigation, on money laundering charges. Panama's attorney general said evidence indicated the law firm may be a "criminal organization."

Last week, one year to the day after ICIJ and its media partners published the first revelations from the Panama Papers, Panama's attorney general met in The Hague with agencies from 15 European countries that are investigating "alleged criminal activities connected to the law firm Mossack Fonseca."

Across six continents
The Panama Papers reporting team began work in early 2015. Members of the team published and broadcast their first stories in April 2016 and continued producing stories throughout 2016. They pored over millions of confidential emails and corporate documents written in French, English, Spanish, Russian, Mandarin and Arabic and used shoe-leather reporting to track down additional documents and verify facts on six continents.

Reporters spent months unlocking connections within "layered" offshore structures in which shell companies represented by "straw men" were in turn controlled by successions of other companies and fronts. Team members deployed software tools and used ICIJ's online "virtual newsroom" to collaborate with colleagues in far-flung time zones – creating more than 130 discussion groups and sharing 11,816 findings, questions and other postings.

In the end, more than 400 journalists – reporters, editors, computer programmers, fact checkers and others – worked on the project.

"We've said it again and again: some stories are too big, too complex and too global for lone-wolf muckrakers or even individual news organizations to tackle," Ryle, ICIJ's director, said. "We believe collaboration is the wave of the future in global journalism. Pooling resources and sharing information is a powerful way to investigate and expose stories that politicians, corporations and organized criminals are determined to keep in the shadows."
Read more about the impact from ICIJ's investigations, and find out how you can help us raise funds towards our next major investigation
Find out first! Receive ICIJ's investigations by email


This data should be public.
It needs your support to keep it that way.


Make a donation to keep it free, open and accessible.
SUPPORT ICIJ