Reaction to the leaking of thousands of documents from a Panamanian law firm that reveals tax evasion by the world's rich and powerful.
2:53 5 Apr 2016

Panama government 'has zero tolerance for illicit financial activities'

The President of Panama, Juan Carlos Varela, has said his government has "zero tolerance" for illicit financial activities.

Speaking at a news conference, Mr Varela said Panama was an open country and that he would co-operate vigorously with any judicial investigation in any country.

The president said that since he came to power 21 months ago, his government had taken steps to bolster the country's financial system and make it more transparent

2:43 5 Apr 2016

'1,000 Germans named in Panama Papers'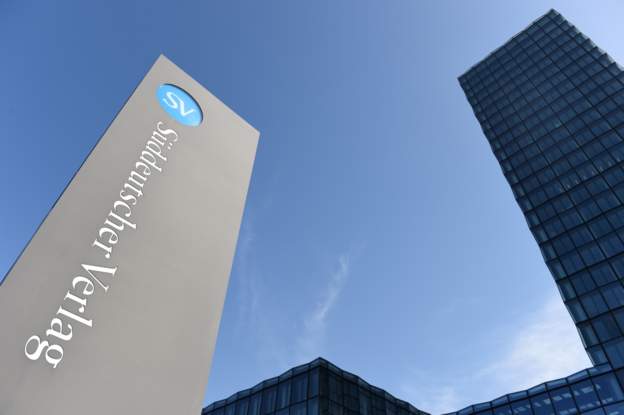 The editor in chief of the Sueddeutsche Zeitung newspaper says more than 1,000 Germans

are named in the leaked Panama Papers - and they used all the major German banks. Wolfgang Krach says the banks involved included Deutsche Bank, Commerzbank, HypoVereinsbank and Bayerische Landesbank.

The Munich-based paper says it was offered the leaked data from a Panama legal firm more than a year ago through an encrypted channel by an anonymous source.

Mr Krach told the Associated Press that the paper and its partners verified the authenticity of the data by comparing it to public registers, witness testimony and court rulings.

1:57 5 Apr 2016

Financial services giant says Panama papers 'not representative'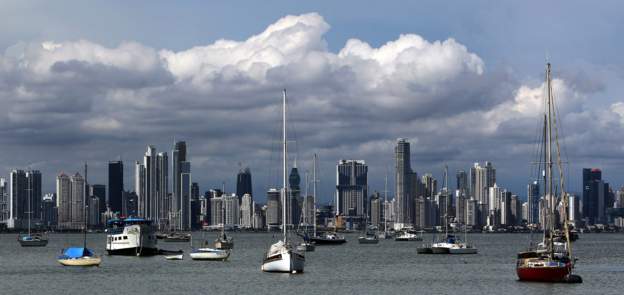 The allegations made in the Panama Papers case are not representative of the international financial services industry, affirms the boss of one of the world's largest independent financial advisory organisations.

Nigel Green, founder and chief executive of deVere Group,says: "Clearly, tax evasion is illegal and punishable by law. It is a serious criminal global issue that needs to be tackled with more vigour. However, I do not believe that the Panama Papers allegations are representative of today's wider international financial services industry.

"Many of the documents that have been revealed by the Panama Papers case date back decades... the idea of a 'tax haven', in the traditional sense of the phrase, is now somewhat outdated. In today's world, in which financial information is being automatically exchanged with tax authorities globally, it is almost impossible to hide money. No longer can people stash assets on 'treasure islands' and not expect to be caught."

He adds such centres have a legitimate place: "Offshore financial centres allow those who qualify to do so to use legal, bona fide international investment products to form part of a robust and sensible financial planning strategy."

1:36 5 Apr 2016

Sanctioned Syrian and North Korean firms used Mossack Fonseca

Leaked files from the legal firm in Panama show it enabled leading regime figures in Syria and North Korea to keep their companies trading, despite being blacklisted by US Treasury sanctions.

Mossack Fonseca said it had never knowingly allowed individuals connected with Syria or North Korea to use its companies.

But a BBC investigation found the firm had set up a company for a North Korean official, Kim Chol Sam, who managed millions of dollars of transactions in support of the country's nuclear weapons programme.

Mossack Fonseca also fronted six businesses for the Syrian billionaire, Rami Makhlouf, who has been subject to US sanctions since 2008.

The Swiss branch of the British bank, HSBC, provided services for Mr Makhlouf's shell company, Drex Technologies. The bank denied any wrongdoing. It said it worked closely with the authorities to fight financial crime and implement sanctions.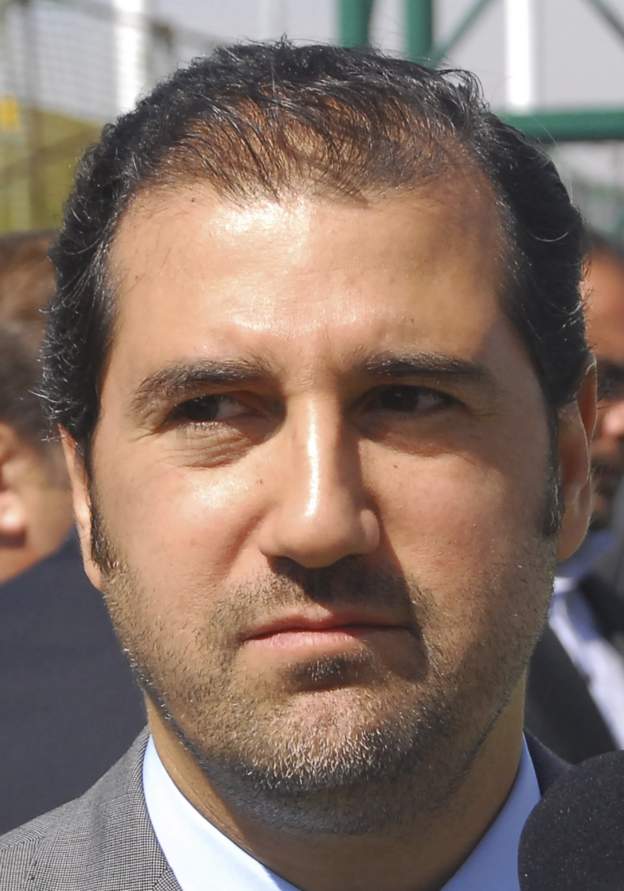 Rami Makhlouf is the cousin of Syria's President Bashar al-Assad

1:29 5 Apr 2016

HMRC asks ICIJ to see leaked documents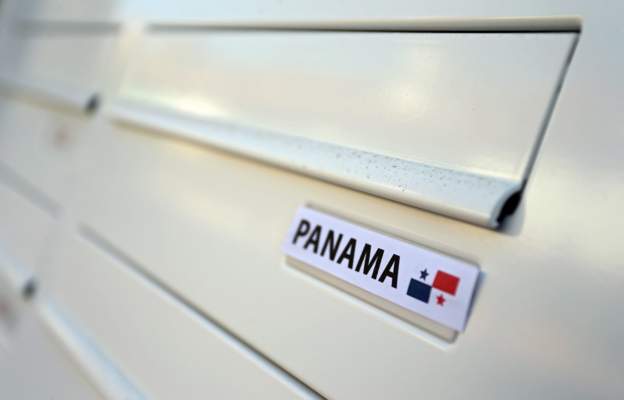 The UK government's tax agency, HM Revenue and Customs (HMRC), says it has asked the International Consortium of Investigative Journalists (ICIJ)

to share the leak of more than 11.5 million financial and legal firms from the Panama-based legal firm, Mossack Fonseca.

Jennie Granger, HMRC Director General of Enforcement and Compliance, says in a statement: "HMRC is committed to exposing and acting on financial wrongdoing and we relentlessly pursue tax evaders to ensure that they pay every penny of taxes and fines they owe.

"HMRC can confirm that we have already received a great deal of information on offshore companies, including in Panama, from a wide range of sources, which is currently the subject of intensive investigation.

We have asked the ICIJ to share the leaked data that they have obtained with us. We will closely examine this data and will act on it swiftly and appropriately."

1:12 5 Apr 2016

US justice department 'reviewing Panama Papers'

The US Department of Justice is reviewing leaked documents published by international media organisations to see if they contain evidence of corruption that could be prosecuted in the US, the Wall Street Journal reports.

Earlier, White House spokesman Josh Earnest said that while he could not specifically comment on the Panama Papers, "greater transparency allows us to root out corruption", according to the Reuters news agency.

1:08 5 Apr 2016

26,000 Icelanders sign petition calling on Gunnlaugsson to resign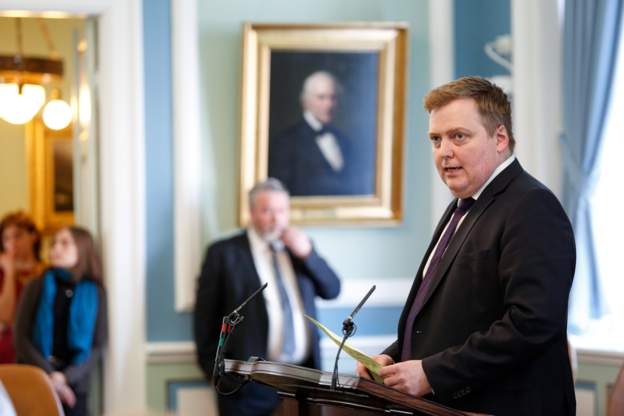 Sigmundur Gunnlaugsson has insisted he will not resign

More than 26,000 people in Iceland - almost 8% of the population - have now signed an online petition

calling on the country's Prime Minister Sigmundur Gunnlaugsson to resign, after details of his family's financial affairs were revealed in leaked documents from Panama.

Mr Gunnlaugsson is accused of hiding millions of dollars of investments in the country's banks, behind a secretive offshore company. Mr Gunnlaugsson says no rules were broken, and that neither he nor his wife benefited financially. He said he would not resign.

0:49 5 Apr 2016

Icelanders take to the streets to demand PM's resignation

BBC business correspondent tweets
0:47 5 Apr 2016

Michel Platini denies tax avoidance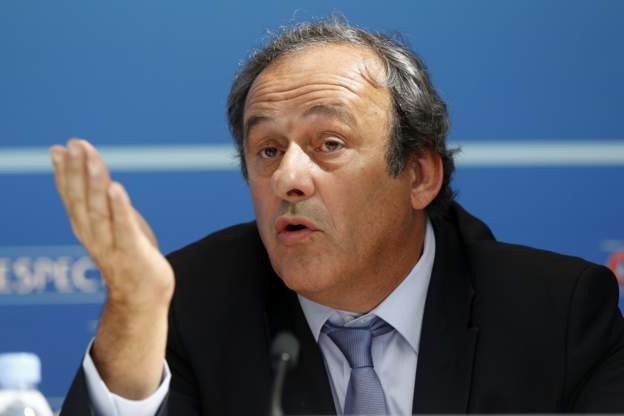 Suspended Uefa president Michel Platini has said his accounts and assets are known by the tax authorities in Switzerland.

The former French footballer was identified in leaked documents from the Panama-based law firm Mossack Fonseca as managing an offshore company named Balney Enterprises Corp, according to the Le Monde newspaper.

The Associated Press quotes a statement by Mr Platini's advisers as saying he "wants to inform that, as he stated it many times to the journalists in charge of the investigation, all of his accounts and assets are known to the tax authorities in Switzerland, where he has been a fiscal resident since 2007".

0:34 5 Apr 2016

France opens probe into Panama Papers

France has opened a preliminary investigation into possible money laundering and tax fraud in response to media revelations based on a vast trove of leaked documents about offshore financial dealings known as the Panama Papers. The possible tax evasion was "likely to concern French taxpayers," the financial prosecutors' office said. Several hundred French citizens reportedly feature among the individuals mentioned in the leaked documents.

0:25 5 Apr 2016

Spain opens money laundering investigation

Spanish state prosecutors have opened a money laundering probe on Monday in connection with the massive leak of documents exposing the offshore dealings of clients of the Panama-based law firm Mossack Fonseca, the AFP news agency quotes a judicial source saying.

0:16 5 Apr 2016

Former Georgia PM 'has nothing to hide' on tax

The Associated Press reports that a representative for Georgia's ruling party says former Prime Minister Bidzina Ivanishvili has nothing to hide, after his name allegedly featured in documents released about offshore accounts.

Gia Volski, a member of parliament for the Georgian Dream party, told state TV that Mr Ivanishvili - a reclusive billionaire who stepped down in 2013 - "has nothing to hide and has never hidden anything".

0:12 5 Apr 2016

Panama to investigate Panama Papers firm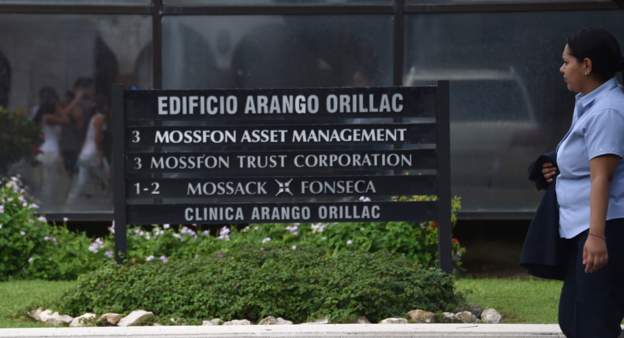 Panama City-based newspaper La Prensa reports

that Panama's Public Ministry will open an investigation into the firm Mossack Fonseca, BBC Monitoring says.

This would be the second investigation the Public Ministry opens into the law firm this year, the first one being related to its involvement with the Lava Jato case in Brazil.

Panama's President, Juan Carlos Varela, has announced that his government will co-operate with any investigation, domestic or international, that should arise.

23:55 4 Apr 2016

OECD attacks Panama over tax papers

The Organisation for Economic Co-operation and Development (OECD) has attacked Panama over its tax haven status. Pascal Saint-Amans, head of tax for the OECD, told the BBC: "Panama has refused to commit to automatic exchange of information."

"They've dragged their feet on exchange of information on request. They have not signed a multi-national convention, offering themselves as the place of the ultimate secrecy, and therefore it's no surprise that you have a concentration of bad business there today," he said.

The OECD was tasked by the G20 at the London summit of 2009 with setting out new rules to reform the international tax system. Panama is under investigation over its tax haven status and has yet to pass "Phase 2" of the new transparency rules. It passed "Phase 1" - agreeing to share some tax information globally - only with "reservations", according to OECD sources.

23:40 4 Apr 2016

Investigative journalist unaware of source of Panama leak

Fascinating: the Suddeutsche Zeitung reporter (the original recipient of the information) still doesn't know the identity of #panamapapers
mole via @WIRED@ICIJorgbit.ly/1XbGtIY
from Chris Johnston, BBC business reporter
Chris Johnston, BBC business reporter

23:29 4 Apr 2016

Panama papers' firm founder stands up for privacy

Ramon Fonseca, one of the founders of the firm at the centre of the Panama papers scandal, says: "We believe that there is an international campaign against privacy. Privacy is a sacred human right. There are people in the world who do not understand that. We definitely believe in privacy and we will continue working so that legal privacy works. If a company that we have formed finds itself in trouble and they approach us to solicit information via the appropriate channels, we immediately give out that information. And I would like to repeat, we have never been implicated in anything except by the media."

23:22 4 Apr 2016

Filmaker Pedro Almodovar denies Panama link

Spanish filmmaker Pedro Almodovar and his brother Agustin have insisted their tax payments are in order following revelations that they were listed as agents of a British Virgin Islands company handled by Mossack Fonseca in the early 1990s.

The Argentine newspaper Clarin reported the brothers had denied their involvement in such a company, but El Confidencial reported that Agustin admitted he launched it in 1991 but had shut it down "because it did not fit with the way we worked.''

The allegations stem from a leak of 11 million documents held by the Panama-based company Mossack Fonseca to German newspaper Suddeutsche Zeitung, which were then shared with the International Consortium of Investigative Journalists.

22:52 4 Apr 2016

Norwegian bank 'regrets' helping set up offshore accounts

Top Norwegian bank DNB says it regrets having helped about 40 customers open offshore companies in the Seychelles with the help of Panamanian law firm Mossack Fonseca. The bank, which is partially state-owned, said it helped set up the firms between 2006 and 2010 and that the practice had now ended.

"It's the customers' responsibility to report their own funds to tax authorities. Still, we believe we should not have contributed to establishing these companies," Reuters reported Chief Executive Rune Bjerke as saying.

Trade and Industry Minister Monica Maeland said in a statement she had invited board leaders of 30 firms to talks on corruption in June.

"There has recently been revealed several cases of corruption and ethical issues in the broader sense. As owner we have clear expectations to how the companies work with corporate responsibility," AP reported her as saying.

A report in Norwegian newspaper Aftenposten said DNB had helped customers set up shell companies in the Seychelles to avoid taxes. The Norwegian Tax Administration said it is trying to gain access to the leaked documents.

22:35 4 Apr 2016

Russian broadcasters ignore Panama papers

The BBC's Moscow correspondent Steve Rosenberg says the three main pro-Kremlin broadcasters aren't giving any attention to the Panama tax papers, which allege a President Putin connection. Our correspondent says they contain nothing whatsoever about the Mossack Fonseca story. They are talking about a scandal, but it is what they are calling the "grandiose" UK sports doping scandal.

22:19 4 Apr 2016

Panama papers' firm founder speaks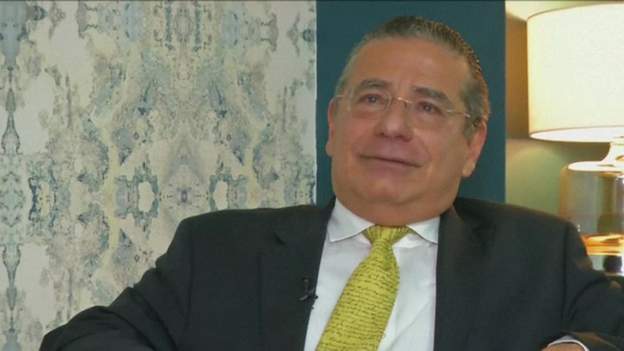 One of the Panama law firm's founders, Ramon Fonseca, has called the leak of papers pertaining to his clients and firm's activities "an attack on Panama".

"Certain countries don't like it that we are so competitive in attracting companies."

He says Panama's government has "zero tolerance" for any shady deals. He has also promised to "vigorously co-operate" with any legal investigations. France and Australia have announced investigations.

22:13 4 Apr 2016

Offshore accounts of Brazilian politicians 'revealed'

BBC Monitoring

The files of the Panamanian law firm Mossack Fonseca revealed the creation and foundation of offshore companies to Brazilian politicians and their families.

According to newspaper O Estado de S. Paulo, the political parties involved are the Democratic Labour Party (PDT), the Brazilian Democratic Movement Party (PMDB), the Progressive Party (PP), the Brazilian Socialist Party (PSB), the Brazilian Social Democracy Party (PSDB) and the Brazilian Labour Party (PTB).

The allegations stem from a leak of 11 million documents held by Mossack Fonseca to German newspaper Suddeutsche Zeitung, which were then shared with the International Consortium of Investigative Journalists.

21:56 4 Apr 2016

UK 'has power over offshore territories'

Richard Brooks, a former tax inspector, says the UK has the power over British overseas territories and can effectively shut down these tax havens: "It's a very draconian step though, that's why you need a big coordinated effort to stop this."

21:50 4 Apr 2016

'More than 1,000 Italians' among names in Panama Papers
BBC Monitoring


Italian weekly L'Espresso

is one of the "reporting partners" working with the International Consortium of Investigative Journalists on the Panama Papers story.

Its website reports that around 1,000 Italians - including a number of high-profile figures - are allegedly among the clients named in the leaked Mossack Fonseca papers.

21:39 4 Apr 2016

Authorities react to leaked documents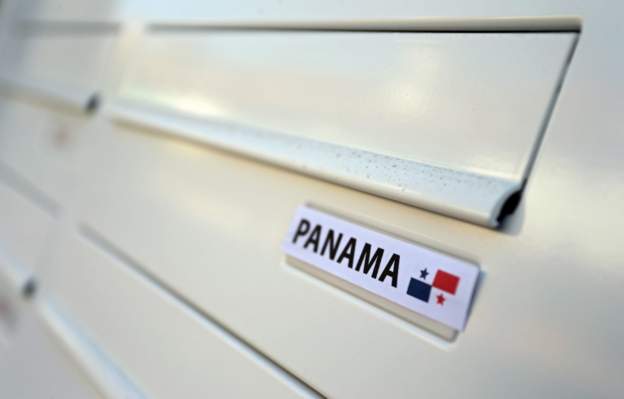 Authorities across the world are being spurred into action after 11 million documents were leaked from the secretive Panamanian law firm Mossack Fonseca, revealing how tax havens are used to hide wealth.

Here is how some countries have reacted:

* Austria's financial markets regulator says it is investigating whether two banks breached rules on money laundering after being named in the leaks;
* France's finance ministry says it is seeking the original documents in the leak for its own investigation;
* Australia's tax office says it is investigating 800 individuals named in the leaks.

21:28 4 Apr 2016

Argentina's president 'named on leaked documents'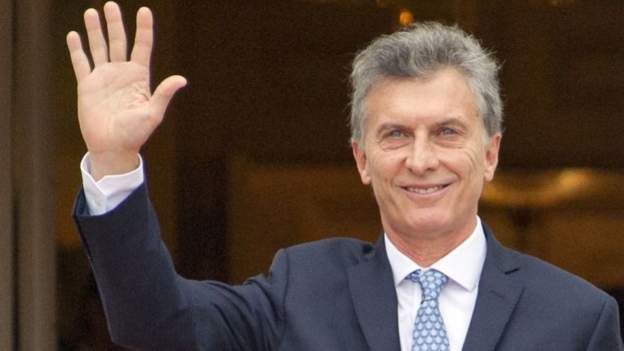 The Argentine English-language newspaper Buenos Aires Herald reports that the country's President Mauricio Macri has been named in the Panama papers leak.

It carries an image of a "scanned copy of a document showing Mauricio Macri's alleged participation in the Panama-based Fleg Trading LDT company."

The Argentine government said President Mauricio Macri "never had, or has a participation in the capital of that society", referring to Fleg Trading Ltd., in which Mr Macri appears as a director, along his father Franco Macri and his brother Mariano Macri, Buenos Aires based-newspaper Clarin reported.

The allegations stem from a leak of 11 million documents held by the Panama-based company Mossack Fonseca to German newspaper Suddeutsche Zeitung, which were then shared with the International Consortium of Investigative Journalists.

21:03 4 Apr 2016

UK interest rates won't rise for a year, says poll

Reuters has conducted one of its round robins asking economists what they think about the direction of UK interest rates. Change is expected, but only 25 basis points, and not until this time next year. If they're right that would take interest rates to 0.75%.

21:03 4 Apr 2016

Ukraine president denies doing wrong on tax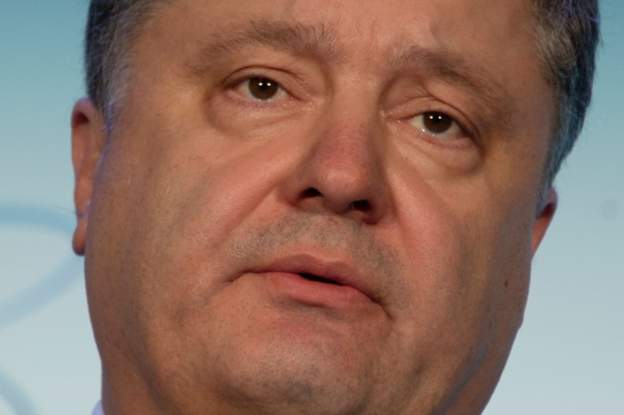 Ukraine's Petro Poroshenko denies he got up to anything rum on tax. He's named in the Panama papers: "I believe I might be the first top office official in Ukraine who treats declaring of assets, paying taxes and conflict of interest issues profoundly and seriously, in full compliance with the Ukrainian and international private law," he said on Facebook.

He added: "Having become a President, I am not participating in management of my assets, having delegated this responsibility to the respective consulting and law firms."

"I expect that they will provide all necessary details to the Ukrainian and international media."

20:48 4 Apr 2016

Market update - US shares open lower

US shares are lower, as is the oil price. Talk of a new deal to curb oil production has fallen on deaf ears - investors don't believe oil exporters will get it together to work together. The Dow Jones is down 18.08 points at 17,774.67, the S&P 500 was down 1.55 points at 2,071.23 and the Nasdaq down 2.71 points at 4,911.83. US light crude is down 0.4% at $36.65 a barrel. London shares are up 17.36 points at 6,163.

20:39 4 Apr 2016

Airbus in Serious Fraud Office probe

The UK's export finance authority says it has referred the use of overseas agents by Europe's giant plane maker, Airbus, to the Serious Fraud Office (SFO). On Friday, Airbus said it had reported "certain inaccuracies" in applications for export credit guarantees to UK Export Finance, which is part of the Department for Business, Innovation and Skills. Airbus said it had nothing to add to Friday's disclosure.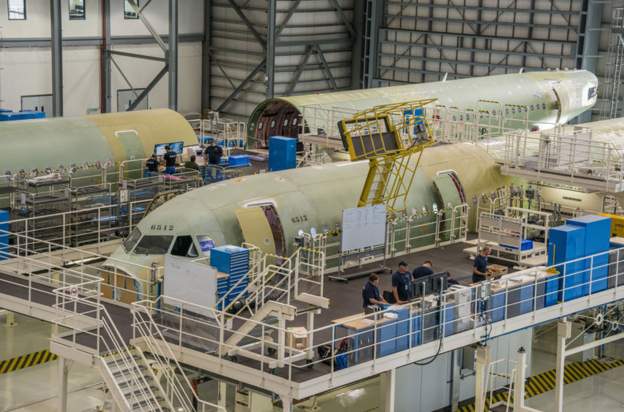 20:39 4 Apr 2016

German finance minister calls for 'restrictions'

Over the years German Finance Minister Wolfgang Schaeuble has pushed for action over tax havens. His spokesman Martin Jaeger told the press:

"We have made more progress in the past three years than in the previous three decades."


"We can harness this momentum and express the hope that restrictions will be imposed."


Martin JaegerFinance Ministry spokesman

20:23 4 Apr 2016

Iceland's PM says he has not considered quitting

20:09 4 Apr 2016

Cameron's spokeswoman on father's tax: 'It's private'

Asked on Monday whether she could confirm that no family money was still invested in the funds mentioned in the Panama papers, Mr Cameron's spokeswoman said: "That is a private matter." The government says it will investigate the leaked data. Mr Cameron's father, Ian, is among the tens of thousands of rich and famous people named in a leak of documents from Panama-based Mossack Fonseca. There is no suggestion Cameron senior did anything illegal.

19:46 4 Apr 2016

Pressure on Iceland's prime minister building

BBC business correspondent tweets
13:33
All the answers from Have Your Say
BBC World Have Your Say will answer your questions about the Panama Papers, live on BBC World Service radio from 16:00 GMT today. Among the guests will be journalists involved in the investigation and financial experts.


Tweet us your questions using this link or message the programme on WhatsApp: +44 7730 751 925.

13:24

Brink's-Mat robbery link to Panama papers

Some of the proceeds from the £26m Brink's-Mat gold bullion robbery near Heathrow airport in 1983 were transferred into a shell company set up by Panamanian law firm Mossack Fonseca, the leaked papers reveal.

The robbers melted down some of the stolen gold bullion and eventually turned that into cash, which they then moved offshore using a Panamanian company to buy property to launder the cash.

The documents allege it was Mossack Fonseca that helped the robbers set up that offshore company.

According to the leaked information, the law firm continued to help the Brink's-Mat robbers launder their cash even after it was informed that it was working with the proceeds of crime.


13:15

Ukrainian MPs focus on Poroshenko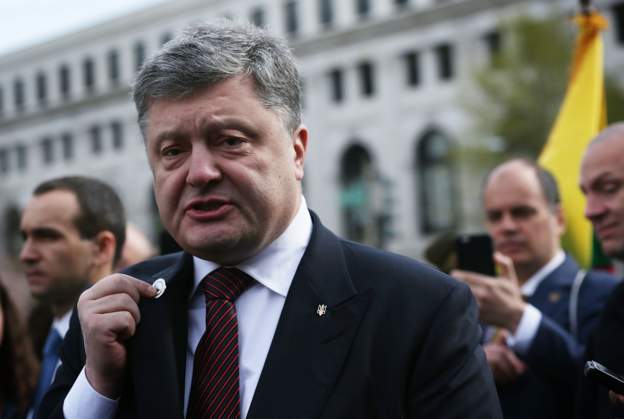 More reaction to the Panama papers, this time from Ukraine, where MPs have called on parliament to investigate allegations that President Petro Poroshenko (pictured) used an offshore firm to avoid tax.

Mr Poroshenko is accused of setting up an offshore company to move his confectionery business, Roshen, to the British Virgin Islands in August 2014 during clashes between Ukraine and pro-Russian separatists.

The president has not commented publicly and office said a law firm representing companies named in the leaks will make a statement later today.

A senior official in the general prosecutor's office says the leaked documents do not show that Mr Poroshenko had committed any crime.

19:05 4 Apr 2016

Mossack Fonseca 'recommended Anglo Irish Bank branch'

The Irish Times tweets:
12:57

France to examine Panama papers

The French government will seek access to the documents behind the Panama papers revelations, the finance ministry has said.

Finance minister Michel Sapin said once authorities had verified the information, they would review the taxes of the individuals concerned and impose any penalties, particularly for non-declared foreign bank accounts and shell companies.

12:45

The trick of tracing tax evasion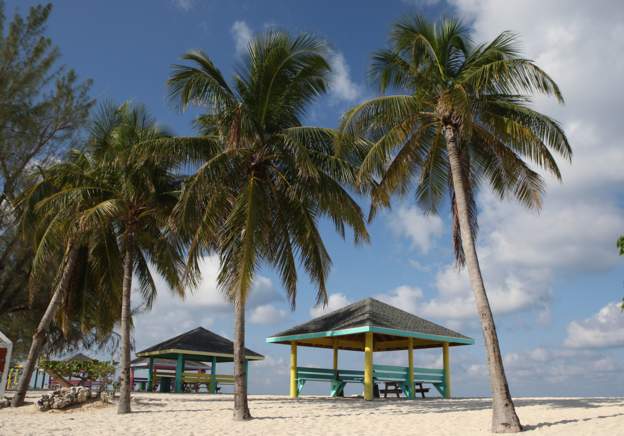 Ben Jones, partner and tax expert at Eversheds, comments:

"It has historically been very difficult for tax authorities to identify and trace tax evasion through offshore holding structures. For many legitimate reasons, offshore jurisdictions often promote themselves on the strength of their secrecy and privacy protections. However, these protections can and have been abused.

"Of late, whistleblowers have provided a significant new weapon for the armoury of tax authorities across the world. However, whistle-blowing is not a reliable source of information on its own and so tax authorities around will the world will need to continue to look for new ways, such as beneficial ownership registers, to pierce the veil of secrecy created through offshore structures."

18:34 4 Apr 2016

Kremlin: nothing to see here...

BBC Moscow correspondent Steve Rosenberg tweets:
12:26

Azerbaijan responds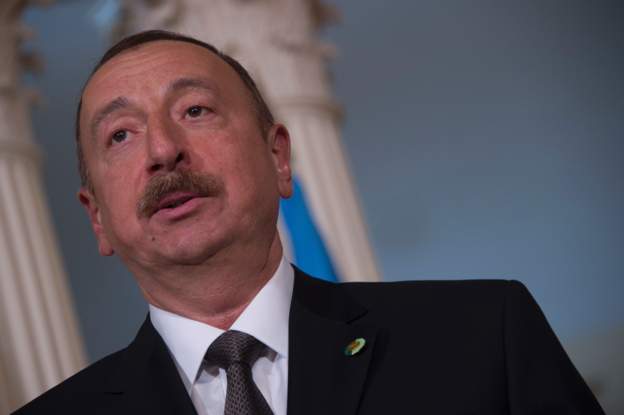 We've also had reaction from the Azerbaijan president's spokesman. "[President Ilam Aliyev's] children are grown-up Azerbaijani citizens. They can have their own business. This is not banned by any law," said Azer Gasimov.

On the specific allegations that members of the president his family had secret stakes in the country's newspapers, the spokesman said: "I can't say what is written in those [documents]. They are Azerbaijani citizens and every person has a right to run a business."

12:15

Kremlin complains of 'Putinophobia'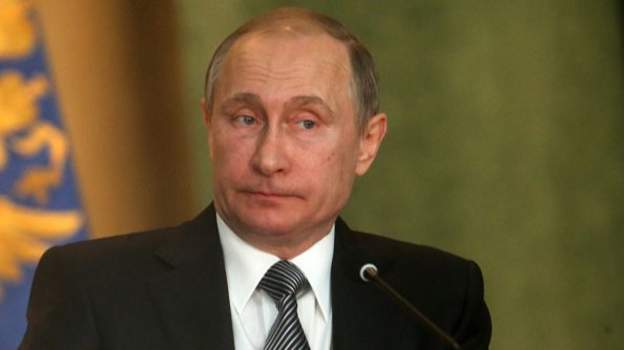 Media reports alleging links between Vladimir Putin and offshore transactions worth billions of dollars aimed to discredit the Russian president, his spokesman Dmitry Peskov said. He added that the Panama papers contained "nothing concrete and nothing new" about Mr Putin.

"This Putinophobia abroad has reached such a point that it is in fact taboo to say something good about Russia, or about any actions by Russia or any Russian achievements. But it's a must to say bad things, a lot of bad things, and when there's nothing to say, it must be concocted. This is evident to us."
Dmitry PeskovSpokesman for Vladimir Putin

12:04

Iceland's PM under pressure to quit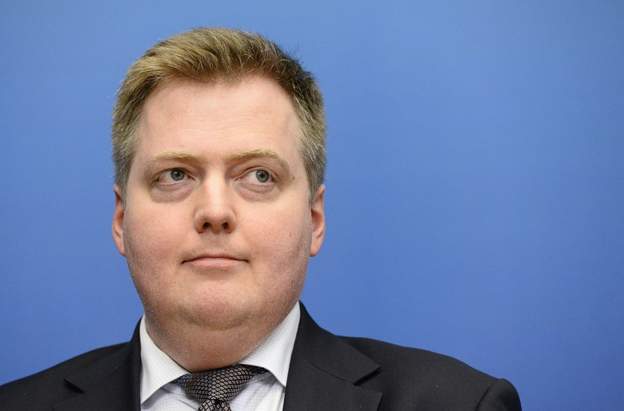 Iceland's prime minister is under pressure to resign in the wake of the leaked Panama Papers, which showed he and his wife used an offshore firm to allegedly hide million-dollar investments.

Sigmundur David Gunnlaugsson (pictured) should step down, former Social Democratic prime minister Johanna Sigurdardottir said on Monday.

More than 16,000 Icelanders have also signed a petition demanding his resignation, while the opposition has said it will seek a vote of no confidence in parliament, likely to be held this week.

According to the documents, Mr Gunnlaugsson and his wife Anna Sigurlaug Palsdottir bought the offshore company Wintris in the British Virgin Islands in December 2007.

He transferred his shares to his wife in 2009 for a token $1. Mr Gunnlaugsson has denounced the release of the documents and called it a witch hunt against him and his wife.

11:53

South African companies named
Nick Branson, senior researcher at the Africa Research Institute, tweets:


11:46

Chinese top brass implicated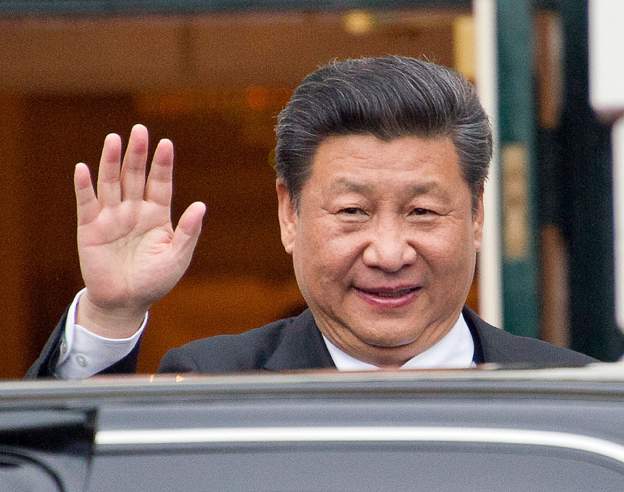 The families of some of China's top communist brass, including President Xi Jinping (pictured), used offshore tax havens to conceal their fortunes, the Panama Papers reveal. At least eight current or former members of the Politburo Standing Committee, the ruling Communist Party's most powerful body, have been implicated.

The eight are among 140 political figures around the world alleged to have links to offshore accounts. One of the people named in the leaks is Xi's brother-in-law Deng Jiagui, who set up two British Virgin Islands companies in 2009 when his famous relation was a member of the Politburo Standing Committee but not yet president.

Mr Xi has been dogged by foreign media reports of great family wealth. The claims are ignored by mainstream Chinese outlets and their online publication in China is suppressed.

17:37 4 Apr 2016

The power players


If you'd like to take a look at the array of politicians who allegedly have a connection to Mossack Fonseca, check out the International Consortium of Investigative Journalists' gallery here.

17:29 4 Apr 2016

How to hide that cash...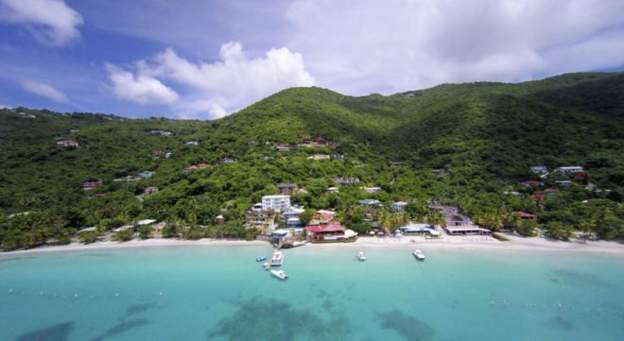 Want to find out more about how the rich hide their assets and avoid paying tax? Read this explainer from business correspondent Jonty Bloom.

11:23

Sweden to investigate

Sweden's tax authority has said it will ask news organisations for documents leaked from Panamanian law firm Mossack Fonseca to see if they contain information about tax evasion.

The documents include the names of between 400 and 500 Swedes, according to Swedish TV.

"We will request access to see if these persons have accounted for taxes in Sweden or not. If they haven't we will launch investigations.
Skatteverket [Swedish tax agency] spokesperson

11:16

It's a nyet from Russia...

Associated Press journalist Alexander Roslyakov tweets:
11:07

Indian finance minister's warning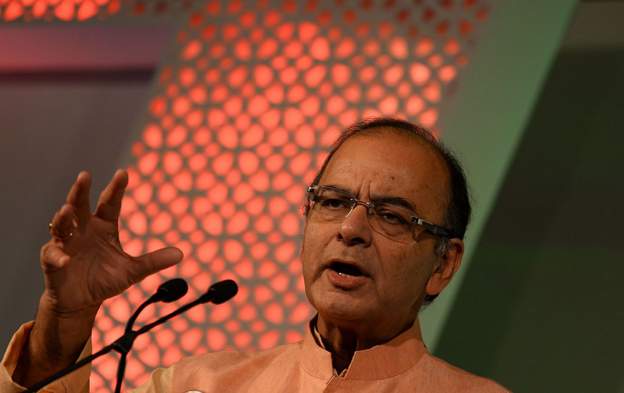 Indian finance minister Arun Jaitley says those who did not take advantage of an amnesty last year to declare illegal assets abroad will find "such adventurism extremely costly", news agency PTI reports.

He said global initiatives to deal with unaccounted wealth abroad would be in place by next year.

More than 500 Indians have been linked to tax havens revealed by the leaked documents from Panamanian law firm Mossack Fonseca, according to one report.

16:58 4 Apr 2016

Bust that jargon

Maggie Murphy, anti-corruption advocate with Transparency International, tweets:
10:46

Hollande: papers are 'good news'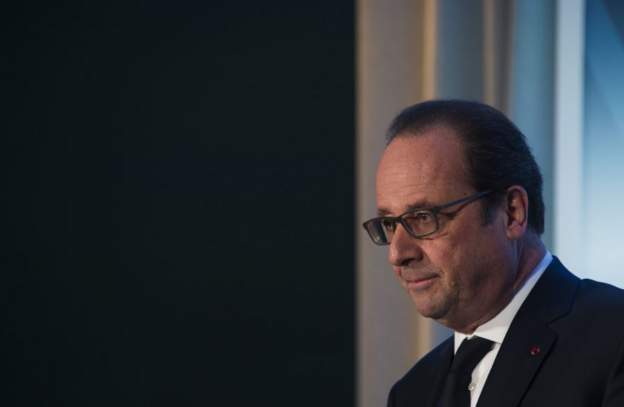 French President Francois Hollande on Monday welcomed the Panama Papers.

"I can assure you that as the information emerges, investigations will be carried out, cases will be opened and trials will be held," he said on a visit to a company in a suburb of Paris.

"These revelations are good news because they will increase tax revenues from those who commit fraud."

16:34 4 Apr 2016

'Play the game by the rules'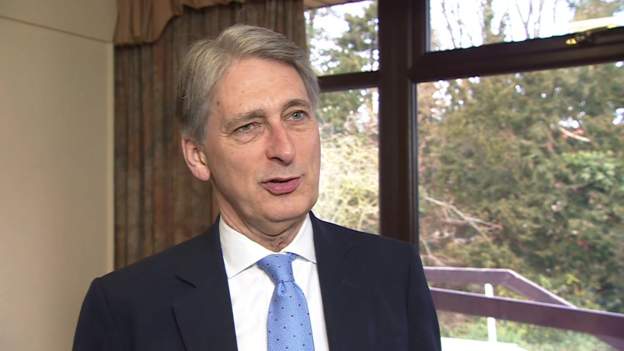 Foreign Secretary Philip Hammond has been asked about offshore tax havens:

"It's always interesting when information like this leaks because of course it reminds people who are up to no good how fragile and how vulnerable they make themselves by indulging in this kind of activity. We've got an anti-corruption summit here in May - this is the key agenda for the Prime Minister. We're working with many countries around the world including Panama - I had a meeting with the Panamanian vice-president just a few weeks ago on this issue. We are making significant progress and every time there is a leak this this I hope a few more people will quietly consider what they're doing and the risks they're taking and decide to play the game by the rules."
Philip HammondForeign Secretary

16:22 4 Apr 2016

Lord Ashcroft: allegations are 'entirely false'

Alan Kilkenny, responding on behalf of Lord Ashcroft, has called allegations that he either personally, or through a corporate entity in some way connected with him", had " 'partnered' and 'done business' " with Mossack Fonseca as "entirely false".

"These allegations are completely untrue, and the events as described never happened. The records upon which you claim to rely for those allegations either do not exist or have been falsified," Mr Kilkenny said.

16:14 4 Apr 2016

Tax and corruption

Robert Palmer, head of Global Witness, has been on the Victoria Derbyshire programme to talk about the Panama papers.

Global Witness investigates anonymous companies and banks that do business with the corrupt.

16:05 4 Apr 2016

More from BBC Monitoring

Arabic news websites have also picked up the Panama papers story, although the regional TV channels have yet to report on it.

Egyptian dailies are leading with revelations about the family of former President Husni Mubarak. An Arabic hashtag "Watha'iq Panama", or Panama_Papers, has started in Egypt but is yet to trend.

In Pakistan, The Dawn and The Nation newspapers are highlighting the alleged involvement of a senior Pakistani official and his family members in secret offshore dealings.

Elsewhere on the sub-continent, the Indian Express focuses on details of two prominent Indian actors and a real estate tycoon mentioned in the Panama papers.

09:55

Global coverage for Panama papers

BBC Monitoring reports that media outlets around the world have been covering the revelations from the leaked Panama papers. However, some are omitting the names of key local politicians and prominent figures.

In Russia, opposition newspaper Novaya Gazeta carries a seven-page spread in Monday's edition, while a special online feature titled "Offshores Opening" names a number of friends and associates of President Vladimir Putin.

Chinese news outlets are omitting the names of Chinese officials mentioned in the Panama papers. Some websites report the leak linking Russian officials to a money laundering scheme worth $2bn. Hong Kong newspapers, meanwhile, have highlighted the involvement of the families of a senior Chinese official and another prominent figure.

In Ukraine, politicians mentioned in the leaked papers have been actively discussed on Facebook and are now being picked by 112 Ukrayina and One Plus One television channels. Some of the Ukrainian names mentioned have been trending on Twitter for several hours.

09:44

Panorama on Panama

See a preview of Richard Bilton's Panorama report below. For the full story watch Tax Havens of the Rich and Powerful Exposed at 19:30 on BBC One in the UK tonight.

15:33 4 Apr 2016

HMRC on Panama leaks

Jennie Granger, HMRC director-general of enforcement and compliance, said:

"HMRC is committed to exposing and acting on financial wrongdoing and we relentlessly pursue tax evaders to ensure that they pay every penny of taxes and fines they owe.

"HMRC can confirm that we have already received a great deal of information on offshore companies, including in Panama, from a wide range of sources, which is currently the subject of intensive investigation. We have asked the ICIJ to share the leaked data that they have obtained with us. We will closely examine this data and will act on it swiftly and appropriately.

"We have brought in more than £2 billion from offshore tax evaders since 2010 and the Government has repeatedly strengthened our powers and resources with new criminal offences and higher penalties, so we can take even tougher action against the minority who try to cheat the honest majority by hiding their money in offshore tax havens.

"Our message is clear: there are no safe havens for tax evaders and no-one should be in any doubt that the days of hiding money offshore are gone. The dishonest minority, who can most afford it, must pay their legal share of tax, like the honest majority already does."

15:26 4 Apr 2016

HMRC on the case

5 live presenter Adam Parsons tweets:
09:17

Divisions of HSBC, Credit Suisse and UBS named in leaks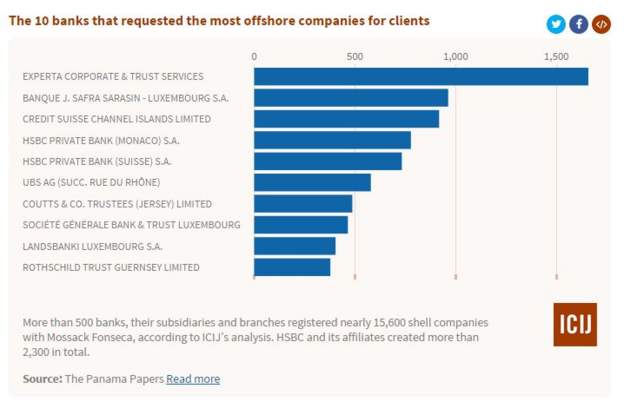 It's quite difficult for an individual to set up an offshore bank account or shell company without the help of a cooperative lawyer and bank.

In the case of the Panama leaks, we know who the lawyers were, but the banks involved are almost as revealing given recent history. Named are divisions of banks including HSBC, Credit Suisse and UBS - all of which have had recent brushes with the authorities over their customers' tax affairs.

Of the 15,600 shell companies created by about 500 banks globally, HSBC and its affiliates created the most: 2,300 in total.

09:04

Call for global register

Transparency International tweets:
08:53

'Global array of crime and corruption'

Want even more detail on the Panama leaks? Click here

to read the International Consortium of Investigative Journalists' comprehensive overview.

The ICIJ is a global network of more than 190 investigative journalists in more than 65 countries
who collaborate on in-depth investigative stories. It was founded in 1997 by American journalist Chuck Lewis.

14:43 4 Apr 2016

'Extremely serious' revelations

Shadow chancellor John McDonnell tweets:


08:32

'Trying to be very secretive'

The individuals using these offshore companies were "trying to be very secretive" by taking advantage of the resources and tools available, the ICIJ's Marina Walker Guevara tells Today.

"Some people are using it for legitimate reasons, but that secrecy is also offered to a whole bunch of people who are taking advantage of it and not using it for the right reasons but for criminality," she says.

08:23

Panama papers name politicians

The leaked Panama papers have opened up the murky world of offshore finance as never before and includes the names of 140 politicians as well as business figures.

Marina Walker Guevara, deputy director of the International Consortium of Investigative Journalists, tells Today one of the most important revelations is about the level of secrecy the offshore world provides and the extent to which politicians use tax havens to hide their finances.

Most of the politicians are from democracies, she says, with some from countries that have declared they want to end offshore tax havens.

"Some of the politicians have violated local rules around disclosure. In some other cases those offshore companies have been involved in more important types of criminality including bribery… using offshore companies to hold gold mines," Ms Walker Guevara says.

08:12

Tax dodging evidence 'damning'

Richard Brooks, a former tax inspector who now works for Private Eye, tells Today the evidence in the Panama tax files is "damning".

"What this shows is that you can't rely on tax havens and the people who operate there to open up about the deals they do," he says.

"What really needs to happen is for the tax havens to close."

08:03

UK political figures named in Panama files

Much reaction in today's newspapers about the disclosures in the Panama tax files.

The Daily Mail reports

that among the revelations are that six members of the House of Lords and three former Conservative MPs had offshore accounts, although the only British politicians so far named are Lord Ashcroft (pictured), Tory peer Baroness Pamela Sharples and former Conservative MP Michael Mates.

Dozens of donors to UK political parties had similar arrangements, the Mail reports.

Campaigners said David Cameron now faces a "credibility test", having promised to end tax secrecy four years ago, the report adds.

07:55

Coming up on Business Live

Tune into the BBC News channel and BBC World at 08:30:

07:46

'Especially strict form of secrecy'

Tax lawyer Jo Maugham QC

says Mossack Fonseca's clients chose to use Panama for a reason.

"What Panama has offered – its USPs in the competitive world of tax havenry – is an especially strict form of secrecy, a type of opacity of ownership, and (if the reports of backdating are correct) a class of wealth management profession some of whom have especially compromised ethics. You go to Panama, in short, because, despite its profound disadvantages, you value these things.

And the question you should be asking is, what is it about this Mr X or that Mrs Y and his or her financial affairs that causes them to prioritise secrecy or opacity or (if the reports are correct) ethically compromised professionals above all else?

Perhaps it is not because the behaviour is criminal: tax evasion or money laundering or public corruption. Perhaps it is not. But – and especially in the case of Panama – very possibly it is."

07:34

Mossack Fonseca 'promised absolute confidentiality'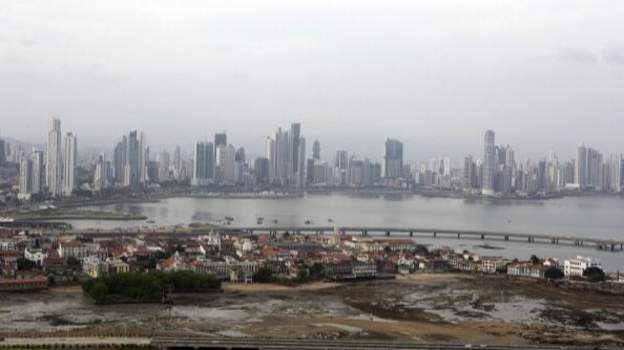 There are some extraordinary deals within the files, Richard Bilton of Panorama tells Today.

"Bear in mind, this company - Mossack Fonseca - promised absolute confidentiality, so these are arrangements that people thought would never be viewed by us, by the authorities, by anyone," he says

"Now they're very detailed - but to give you a flavour: the files reveal a suspected billion-dollar money laundering ring involving close associates of President Putin.

"And the data shows how Icelandic Prime Minister Sigmundur Gunnlaugsson had an undeclared interest in an offshore company linked to his wife's wealth, though he says he did nothing wrong.

"There are also many more basic cases where individuals in the UK use Panamanian trusts and foundations to dodge tax on, for example property deals in London."

07:21

'Extraordinary' range of clients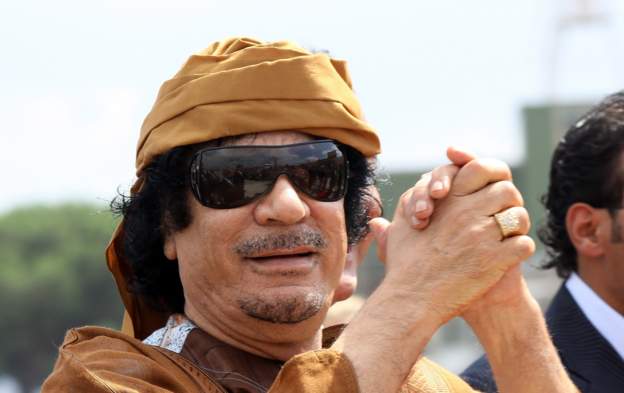 The scale of the leak of documents provides an unprecedented glimpse into the secret world of offshore finance, the BBC's Panorama reporter Richard Bilton tells Today.

Mossack Fonseca offered financial services such as setting up foundations, trusts and nominee directorships, all of which can be used legally but were designed to help clients hide their wealth.

The documents were leaked to the German newspaper Suddeutsche Zeitung and shared with the International Consortium of Journalists. The BBC and The Guardian are among 107 media organisations that have been analysing the documents.

The range of clients is extraordinary: there are links to 72 current or former heads of state, including dictators such as Egypt's Hosni Mubarak and Libya's Muammar Gaddafi (pictured).

They could be expected to figure, but the files also contain tax deals on behalf of democratically elected politicians and business leaders as well, Bilton adds.

07:12

'Don't do it'

More from Australian Tax Office deputy commissioner Michael Cranston, who says the data leak should serve as a warning to taxpayers.

"It's very hard to hide offshore and not have your assets and incomes not declared in this country," he told the ABC.

"Basically the message is don't do it, but if you have please come and speak to the tax office because ... penalties will be reduced significantly."

07:01

Australia probes Panama papers

Tax authorities in Australia and New Zealand are investigating local clients of a Panama-based law firm at the centre of a massive data leak for possible tax evasion.

The Australian Tax Office (ATO) said it is examining some 800 wealthy clients of Mossack Fonseca and more than 120 have been linked to an associate offshore service provider located in Hong Kong.

ATO deputy commissioner Michael Cranston said his office was working with the Australian Federal Police, the Australian Crime Commission and the anti-money laundering regulator. Some cases may be referred to the Serious Financial Crime Taskforce," he said.

06:52

Steel vs retail jobs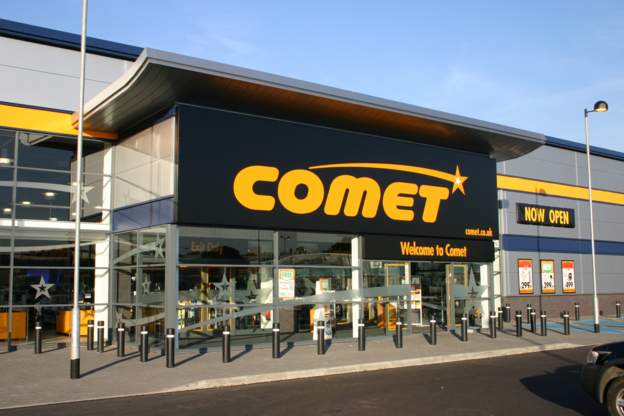 Retail consultant Trevor Datson says it is a "little bit frustrating" that the loss of steel jobs seems to be taken more seriously than the loss of retail jobs.

Mr Datson, a partner at Etoile consultants, tells Today that retail contributes about £180bn to the UK economy and accounts for 4.5 million jobs if wholesalers are included.

Asked about the relatively muted response to the loss of nearly 7,000 jobs when retailer Comet closed a couple of years ago - compared with the backlash to the possible loss of 15,000 Uk jobs at Tata Steel - he says it is partly because retail is "part of our everyday lives".

However, Mr Datson adds: "I wouldn't for a second suggest retail jobs are worth more than manufacturing jobs."

12:47 4 Apr 2016

Russian or Brazilian buyer for Port Talbot?

BBC business correspondent Joe Lynam tweets:
06:32

Oil keeps falling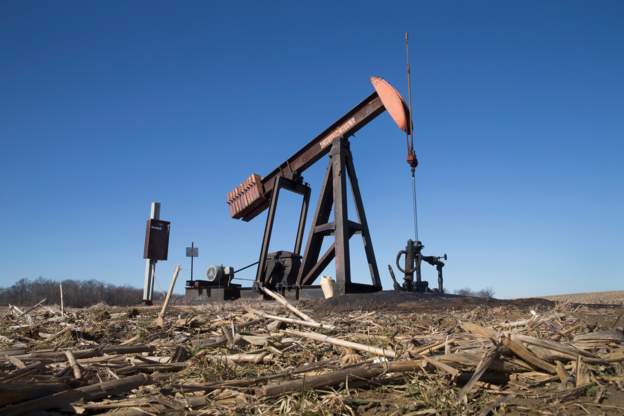 After tumbling on Friday, oil prices have continued to slide today as the chances of Middle East producers agreeing to end overproduction appeared to fade.

Brent crude was down 1%, or 40 cents, at $38.27 a barrel in early trading, while US oil slipped 1.2%, to 43 cents, to $36.36.

Both indexes fell between 2% and 4% on Friday when Saudi Arabia said it would only participate in a global production freeze if Iran also took part - something Tehran has so far dismissed.

06:24

Tata Steel pension fund fate

Independent pensions consultant John Ralfe tells Today it is "inevitable" that Tata Steel's pension fund, which dates back to the days of British Steel, will go into the Pension Protection Fund. The Tata scheme is worth about £15bn and has 130,000 members.

Although it is only has a deficit of between 3% and 5% - compared with an average of 20% - that is still a black hole of between £500m and £700m. The fund would be twice as big as the previous largest fund the PPF has had to take on, Mr Ralfe adds.

06:13

Steel vs retail

Joe Lynam is in the Today business presenter's chair on Monday

06:08

No steel 'cherry picking'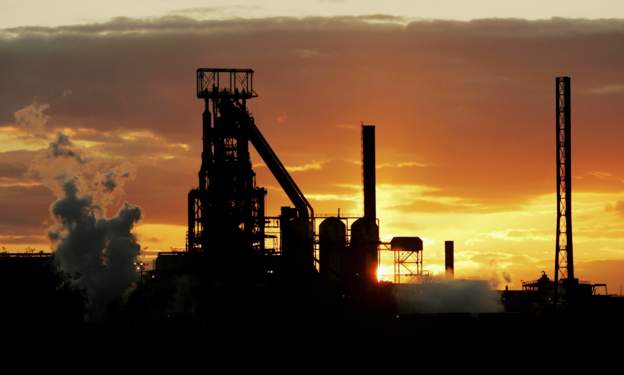 There will be an emergency meeting of steel union representatives in London later today. Ahead of that gathering, Harish Patel, national officer for steel at the union Unite, tells Wake Up To Money that his members do not want the best bits of plants such as Port Talbot to be "cherry picked and sold off" in the way that parts of Rover were.

Unions want a level playing field for the UK steel industry and government intervention to give Tata breathing space and support to keep the Port Talbot plant running, saving thousands of jobs in Wales, Mr Patel adds.

06:02

Good morning
Chris Johnston
Business reporter

Welcome to another week of business news and views with myself and Matthew West. Thanks for joining us.